Zoom Settings
There are a lot of settings to get "just right" when working inside of Zoom. Our goal first and foremost is to protect the student and the teachers learning environment. Use the interactive tutorial below to learn which items to click or print the guide and follow along.
General Settings at the Zoom.us Main Website
Start the Interactive Tutorial Via Iorad.com Here
Begin by logging in with your new account at Zoom.us and then navigate to your profile. This is the starting point.
Print the guide for general settings below.
Zoom General Settings (2).pdf
Zoom Settings While INSIDE Zoom
Open Zoom on your computer
Login
Start a Meeting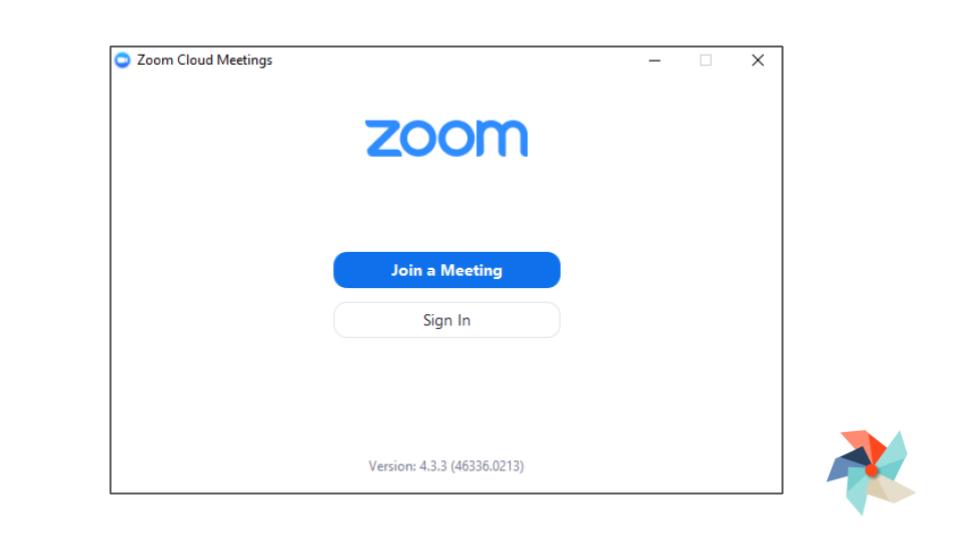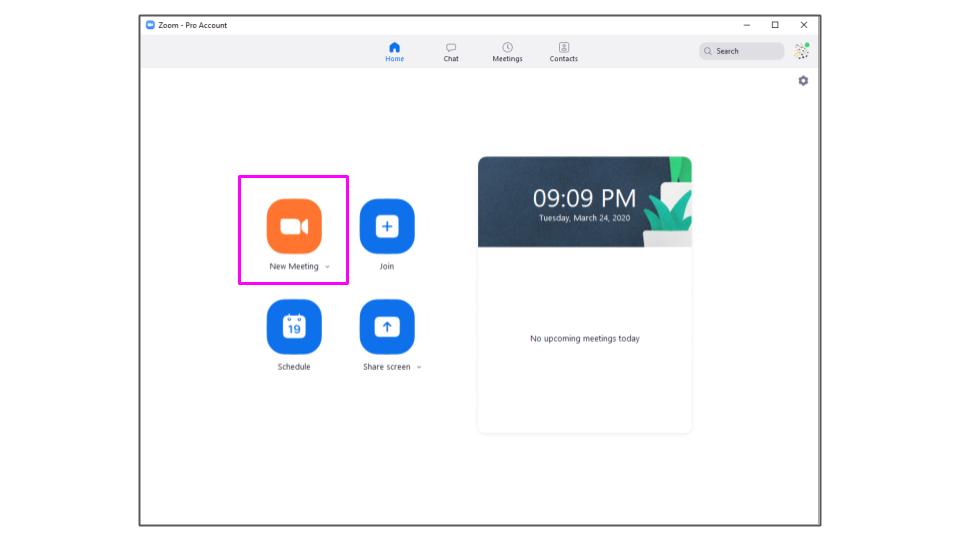 Welcome to Zoom!
This is what a Zoom meeting looks like. The controls are at the bottom of the window until you share your screen, then they typically will be at the top of the page.
Let's set up your settings inside of Zoom.
Click on the upward arrow next to the mic icon or camera icon
Select audio settings or video settings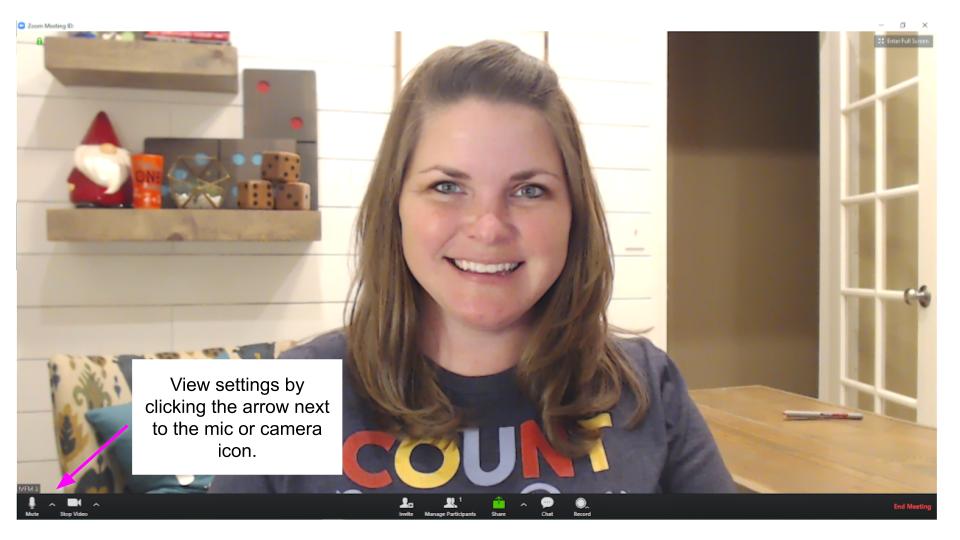 Once inside the settings area, make your settings look like mine.
Video Settings
Click the following items on:
Enable HD
Enable hardware acceleration
Touch up my appearance (you're welcome!)
Always show video preview dialog when joining a video meeting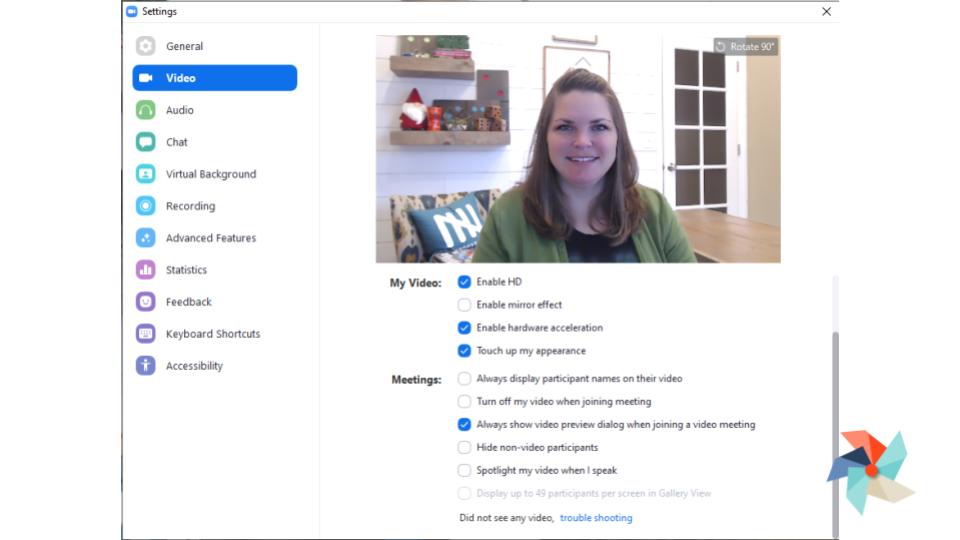 Audio Settings
This is a window you'll become very familiar with. This is where you'll direct students when they can't hear you or you can't hear them. Something with their mic settings or speakers is off. This is the area they can adjust to make it perfect.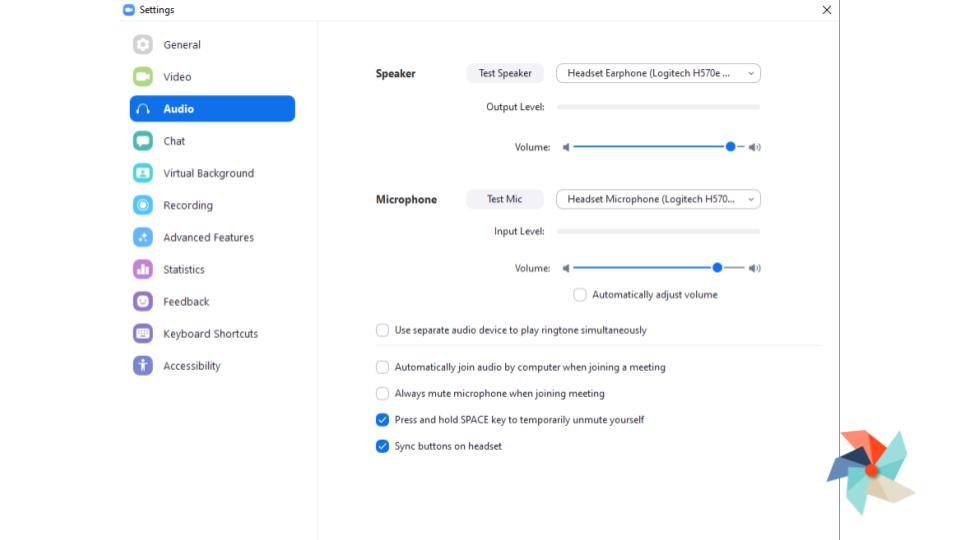 Recording Settings
Click the following in the recording settings
Record video during screen sharing
Place video next to the shared screen in the recording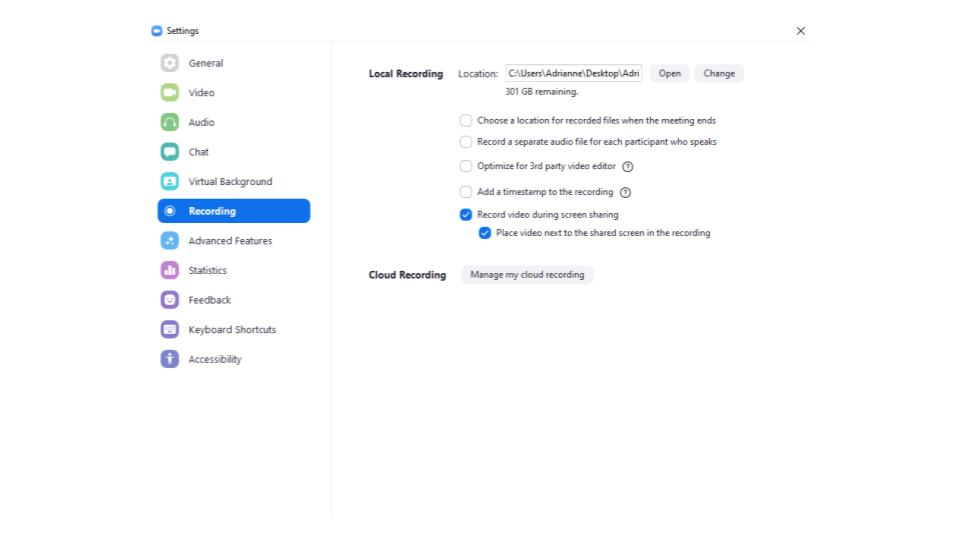 Virtual Background
If you have a green screen or super plain wall behind you and you're wearing a contrasting color, you'll be able to change your background! A popular meme has been floating around of a teacher using Hogwarts as his background inside of Zoom. This feature can also be a distraction to students, so may want to turn this off as an option in the general settings back on Zoom.us if you'd like students to not play with this feature while you are in the virtual classroom.